Soaring Toward Kindergarten Success
With The Math, Reading, And Socio-Emotional Skills For School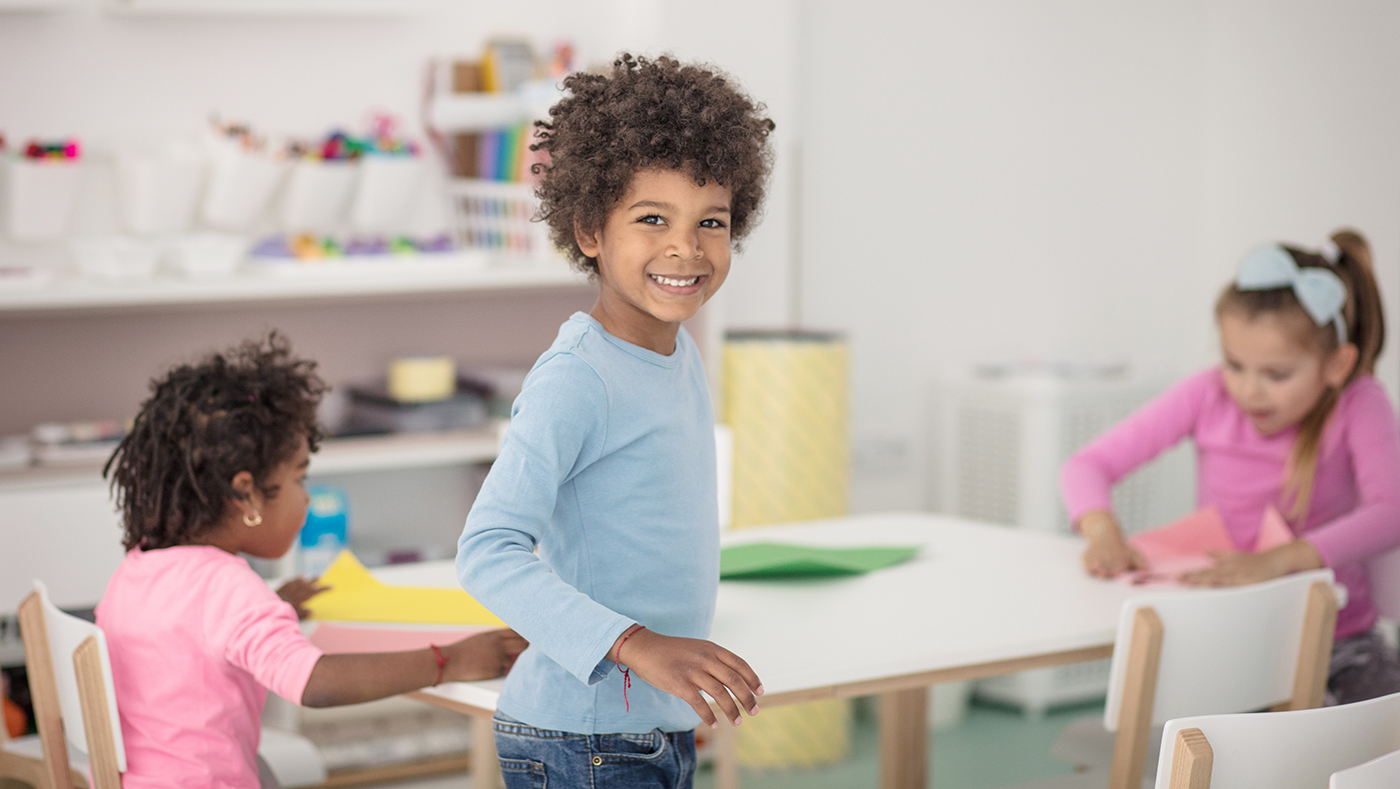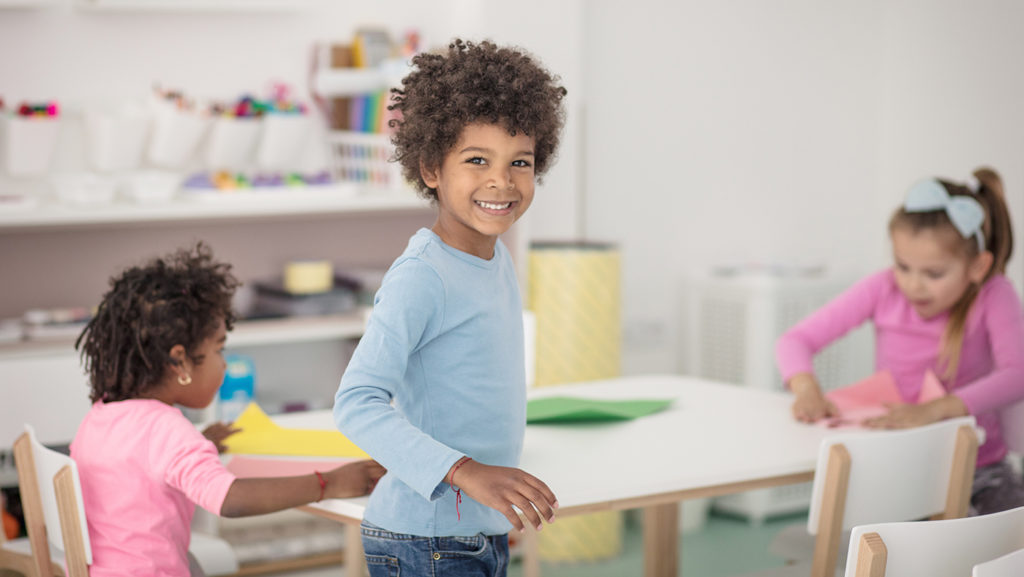 Soaring Toward Kindergarten Success
With The Math, Reading, And Socio-Emotional Skills For School
Preschool | 3 - 4 years | Serving Omaha, NE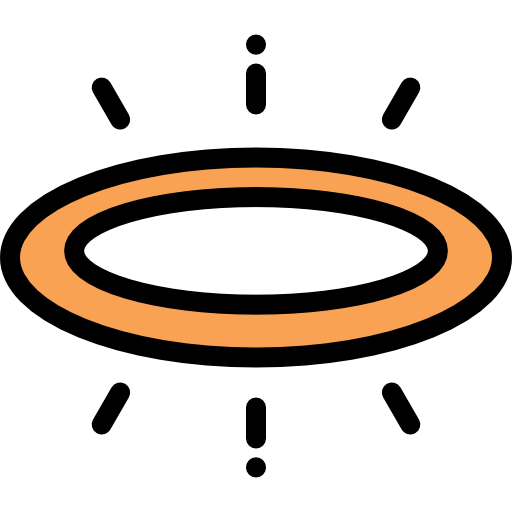 Early Morning Hours Add Convenience For You
We pride ourselves on supporting working parents no matter your schedule. We're open 5:30 am to 5:00 pm, Monday through Friday, so you aren't forced to choose between reliable, quality child care and maintaining your career or academics.
Solid Curriculum That Prepares Children For Kindergarten
Your child is ready for the demands of kindergarten with the guidance of experienced teachers and a quality curriculum. They cover math, reading, science, and movement every day. They'll also know how to use the bathroom independently, wash their hands, make friends, and be confident.
Weekly Themes Your Child Loves To Learn
Every week is a deep-dive into a specific topic, with matching activities your child loves. When it's hands-on fun, your child learns best.
For example, during "bug week," your child also discovers:
Safety Measures Keep Your Child Secure
Privacy fences, security cameras inside and out, fingerprint ID entryways, and eagle-eyed staff keep your child super safe. Your child's teacher is also CPR, and First Aid certified, so you can rest assured your child is in able hands. A storm shelter shields us from natural disasters.
Receive Sweet Reports About Your Child Every Day
You receive every day updates on your child's progress, the week's lesson plans, the fun they had, and the friends they made. Expect transparency about your child's behavior, so you have the knowledge it takes to intervene, correct, or congratulate.
As Your Parent's First Teacher You Deserve To Learn Too
Miss Shyla dedicates time to parent education classes that cover topics like sleeping and discipline, so you don't have to guess your way through parenting. As your child's first teacher, we're in this together.
Refer another family for a $100 cash prize!
When you invite another parent to enroll, and they become part of the Heavenly Arms family, you get a "thank you" prize to show our appreciation. As parents, your opinion matters most.
Your Participation Means Extra Support For Your Child
When your child sees you taking part, it helps them feel connected to their early learning experience. Take advantage of lots of volunteer opportunities. Thanks to parents, your little one's graduation is super unique and decked out in themed decorations.
Meals Are Provided For Extra Convenience
Nutritious and tasty, hot meals and snacks are included in your child's day, giving you one less item to cross off your busy to-do list. Your child stays energized and satisfied so that they can keep on track with lessons and activities.
Physical Play Keeps Your Child Healthy And Moving
Every day, we make it a point to get outside and climb, jump, slide, and swing on the playground, get some sun and have fun. When the weather doesn't cooperate, we stay in and play team sports, to learn the value of cooperation, and keep bodies moving.
Fun Trips To The Zoo, Aquarium, And More
The Henry Doorly Zoo and Aquarium drive-through safari showcases giraffes and chimpanzees and introduces your child to nature's amazing creatures. On-campus, firefighters, and artists visit to show your child what they do and make a craft together, opening up a world of possibility.
Stamped With Quality Care You Can Trust
Guidance on quality programming, lessons, and teaching make us part of the state's rigorous Step Up To Quality program, confirming your choice for reliable, thoughtful, early childhood education. Recognition by the Better Business Bureau highlights consumer transparency.
Hear What Our Parents Have To Say
Get To
Know Us
& Tour Our Facility!